Facebook has been the go-to social media platform for businesses for years now, but with the ever-changing landscape of the internet, it is becoming increasingly difficult to know whether or not it is still relevant for businesses. In this blog post, we'll explore the pros and cons of using Facebook for your business and try to answer the question: Is Facebook still relevant for my business?
Benefits of Using Facebook for Business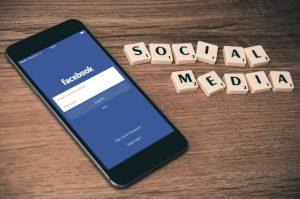 Facebook provides businesses with powerful tools to reach their target audience and promote their products or services. With over 2.7 billion active users, it is no wonder that businesses continue turning to Facebook for business. Businesses can create their own page, post updates and share content, as well as engage with customers through comments, likes, and direct messaging. Facebook provides businesses with the perfect platform to build a strong online presence and let their voice be heard.
Besides being a great tool for connecting and engaging with customers, businesses can also use Facebook Ads to reach potential customers quickly and affordably. Facebook Ads are an efficient way to get the word out about your business as they are tailored to target interested audiences, allowing businesses to spend their money more wisely than other forms of advertising. Consequently, for many small businesses who want to start promoting their products and services in a cost-effective way, utilizing Facebook Ads is often the most viable option.
Does Your Target Audience Use Facebook?
Before you start using Facebook for business, it's important to determine if your target audience is on the platform. This will help you assess whether it is worth the time and effort to invest in social media management. Research the demographics and interests of users on the platform to ensure that you are reaching the right people with your message. Taking the time to understand who is using the platform can help you develop a successful strategy and ensure that your investment in Facebook is worth it.
Knowing how to use the platform is one thing, but knowing if it can reach your target customers is even more important when considering using Facebook for business. Social media management is key when utilizing this powerful tool, as it allows companies to create a presence and engage with their target customers. It can also be used to push out content, such as ads or product information, which can be tailored to a specific audience. When done right, Facebook can be a great way to widen customer reach and increase brand awareness.
Also, do not forget to keep Your Web Pro LLC in mind if you decide that Facebook is the best option. Our experienced team can help you research your target demographic and their habits on the platform. This way, you can make a well-informed decision for your business's online marketing efforts.
Measuring the Success of Your Social Strategies
One way to measure the success of your Facebook strategies is to look at the performance of your posts. If you manage the social media for your company, you can look at the number of likes, shares, and comments that the posts receive. Additionally, you can look at the amount of traffic that is being directed to the company's website and the number of customers that are engaging with the brand. This can help you understand the success of your campaigns and the effectiveness of your Facebook strategies.
For businesses, this is an invaluable tool for tracking the success of campaigns and making sure that the content is resonating with the audience. With the help of Your Web Pro LLC, you can gain access to detailed analytics on the performance of your Facebook page and create content that is more tailored to the likes of your followers. This will ensure that your page is engaging with its audience and helping to increase your reach with potential customers.
If you're using Facebook for business purposes, it's important to stay on top of your analytics. Your Web Pro LLC can help make this process easier and provide you with valuable insights into who is engaging with your content. With these insights, you can tailor future posts to better target the right people, helping ensure that every post reaches its fullest potential.