Are you a landscaper looking for new ways to reach potential clients? If so, then you should really be using social media to your advantage. Social networking is one of the most powerful tools available to promote your business, and it can be a great way to connect with potential customers and build relationships. In this blog post, we'll explore why landscapers should be leveraging social platforms to their advantage.
Why Social Media is Important for Your Landscaping Business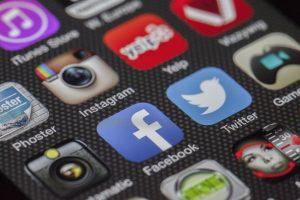 Social media is a great way to engage with potential customers and showcase your work. In particular, landscapers using social networks can post stunning photos of their projects and promote the services they have to offer. This can be a great way to get the word out quickly and easily, and it can be even more effective if you use hashtags to reach a wider, more targeted audience. And the best part is, you don't need to be a tech whiz to post to the most popular networks – just a few mouse clicks and you can start getting your work out there!
You can use social networks to post pictures of your latest projects, share customer reviews, and build relationships with your followers. Landscapers, in particular, can benefit from using social networks such as Facebook, Twitter, and Instagram to showcase their work and attract new customers. For example, you can post photos of the before and after of your projects and share customer testimonials to illustrate the impact of your services. Additionally, you can use social data to connect with people in your community, draw attention to your business, and start conversations with potential customers. With the right approach, social media can be a great tool to help you grow your landscaping business.
Social media can be a powerful resource for business owners in Lubbock to manage their online marketing and presence. With the help of professional Lubbock social media management from Your Web Pro LLC, businesses can take advantage of various social platforms to reach new customers, promote their brand and gain customer insights. With thoughtful navigation, companies can reap the benefits of these digital channels and stand apart in an increasingly competitive market.
Tips for Creating Engaging Content
Make sure your content appeals to your target audience, using language and visuals that keep their attention. Here at Your Web Pro LLC, we understand the importance of social media and how it can help your business grow. We provide services that can help you create the best content for your targeted audience, ensuring that your message is communicated in an engaging and impactful way. Our team of experts can take your content from good to great, helping you to reach your goals and maximize your social media presence.
Take advantage of trends and popular topics to increase engagement with your posts. For landscapers, this could include posting images and videos of recent projects, using hashtags, and engaging with customers on social networks. Keeping up with the current trends and topics can help you stay at the top of your followers' minds and increase your visibility on social media. Engaging with customers is a great way to build relationships and increase your brand's presence. By leveraging these strategies, you can grow your presence on social media and connect with even more customers.
Furthermore, Your Web Pro LLC recommends experimenting with different content formats, such as videos, polls, questions, or stories. Doing so can help you keep your followers engaged and interested in your brand on social media. It is also important to remember that although the content formats may change, the message should remain consistent with what it is you are trying to sell or promote.
Analyzing Metrics and Measuring Results
It is important to track key metrics such as reach, impressions, and engagement to gain insight into the success of a social media campaign. By tracking these metrics, businesses and organizations can understand how the intended audience is engaging with their content and adjust their strategies accordingly. Social media analytics are also useful for understanding how to best reach target audiences and which platforms are most popular with users. Additionally, tracking these metrics can reveal how effective an organization's content is at creating awareness and ultimately driving conversions. Knowing how to measure the success of a social media campaign is invaluable for any business.
By measuring these metrics, you can identify which posts are performing well, and which ones are not. With the help of Your Web Pro LLC, you can easily plan content based on what we know generates more likes, comments, shares, and views of your posts on social media. This will allow you to understand the engagement level of your audience, as well as any changes in response to certain posts. Ultimately, it can help you to better formulate a social media strategy that is catered to the interests of your followers.
Also, it is important to keep in mind the value of social media's data. If used strategically, this data can help enhance content creation and inform ongoing marketing initiatives. For business owners, leveraging this information will be essential for successful social media campaigns and better understanding their audience. Ultimately, being aware of the value of data collection through social media can be an invaluable asset.