Social media can be a great tool for connecting with customers, but is it the right fit for your pest control business? In this blog post, we'll explore the pros and cons of using social media for your pest control company and discuss ways to maximize the benefits of using it. Read on to learn more!
Understanding Your Audience on Social Media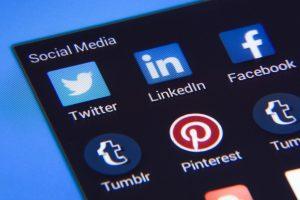 It's important to understand who you're targeting on social media. Who is your ideal audience, and what type of content do they like? Doing research on your target demographic can help you decide what type of content to post and when. You should also consider the platforms that your audience uses and the topics that interest them. Understanding your audience's preferences and behavior will help you create content that resonates with them, so you can increase your engagement and reach.
Analyze the data collected from your posts on different platforms to gain insight into who is engaging with your content. This can be especially important if you're looking to increase your presence in the Lubbock area with social network management. Knowing who is engaging with your content can help you determine how to better target potential customers and followers. Additionally, data analysis will help to identify patterns and trends in user engagement, so you can tailor your content to what resonates most with your audience.
By understanding and leveraging the power of social networks, you can create content tailored to your target audience that engages with them more effectively than ever before. By aligning content and messaging with the results of your research, you can leverage the reach of social media to ensure that your message is seen and heard.
Creating Engaging Content for Your Pest Control Company
Share helpful tips about pest prevention and control, such as sealing up potential entry points for pests and using natural repellents. Your Web Pro LLC can help get this vital information out via social media. By creating informative posts, articles, and posts with helpful tips, your business can help keep its followers informed and educated on the importance of pest prevention and control. Plus, it will help to build trust and loyalty between your business and its customers.
Use images and videos to show customers what to look out for, such as infestations or signs of damage from pests. At Your Web Pro LLC, we understand the importance of social media for businesses. By actively engaging on social media platforms, businesses can attract more customers and showcase their services. A great way to do this is to use social media to share images and videos demonstrating what customers should be looking out for and how to spot signs of pest infestation or damage. This is an effective way to promote your business and be more visible online.
Meanwhile, social media is a great tool to keep your customers informed about new pest control products and services as they become available. It's also a useful way to interact directly with your customers and answer any questions they might have. Keeping your customers posted with the latest offerings from your company helps build relationships of trust between you and them.
Measuring the Return of Investment for Social Network Advertising
It is important to measure the return on investment for social media advertising, as it can be a valuable tool for reaching customers. Social media is a great way for businesses to communicate with their target audience and build relationships with them. It also provides a cost-effective way to reach potential customers and build brand awareness. By properly leveraging social media, businesses can increase their visibility, nurture leads, and drive more customers. Moreover, the data collected from social media campaigns can help businesses measure their success and adjust their strategies accordingly. Therefore, it is essential for businesses to understand the importance of social media, and measure the return on investment that it can bring.
Key performance indicators such as clicks, likes, comments, and shares can be tracked to measure how successful your ad campaigns are. With social media management services in Lubbock, TX, you can easily monitor your campaigns and track how they're performing. This way, you can adjust and fine-tune your approach to maximize the impact of your ads and ensure they're reaching the right people. With the right strategy and data-driven insights, you can ensure that your campaigns are helping you reach your business goals.
Finally, if you're looking to get the most out of your social media presence and campaigns, look into tracking tools such as Google Analytics. With the help of these analytics, it's easier to understand customer behavior and implement data-driven strategies that can help your business scale up more efficiently. Such tools are great resources for any business looking to make a splash in this digital age.