For pest control companies, having a website is essential for success. Not only does the website help you attract potential customers, but it also gives customers a place to research what services you offer and read reviews. But with all the web hosting options out there, how do you know which one is best for you? This blog post will help you identify which website hosting is best for your pest control company!
Assessing Your Business' Needs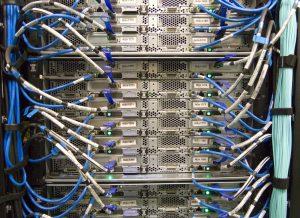 It is important to take into account your website's traffic and storage requirements when assessing hosting options. If you are looking for website hosting in Lubbock, you should consider the various hosting companies that are available and find one that can meet your needs. Different hosting companies offer different packages, so it's important to compare the features of each to ensure that they are able to provide the bandwidth and storage you require. It's also important to evaluate the customer service, reputation, and technical support offered by a hosting provider before making a decision. Taking the time to research hosting options can help you find a reliable and cost-effective hosting solution for your website.
Additional Web Hosting Features
Think about whether you will need additional features such as email hosting, backup services, or SSL certificates when considering a web hosting provider. Determining your needs before investing in a web hosting package is essential for ensuring the availability and security of your online presence. If you require additional services such as email and data backup, make sure to check that the web hosting package you select includes them. If not, you may need to purchase and manage them separately. At Your Web Pro LLC those are standard features with all of our hosting accounts. Furthermore, if you are taking payments through your website, it is important to consider investing in an SSL certificate to protect your customers' data. This is also a standard feature included in all our hosting services at no additional cost. Doing your homework upfront will help you decide which web hosting package is the best fit for your needs.
Support Is Important
Make sure to research the customer support offered by different website hosting providers. Having reliable customer support can make all the difference, ensuring that your website needs are met quickly and easily. Don't hesitate to read reviews or ask around for recommendations as you search for the hosting provider that best fits your needs. At Your Web Pro LLC, support is available via, email, text… you are welcome to drop by the office even. You won't find that with many other providers.