Designing a website for your business in Lubbock can be a daunting task. There are so many options and different design styles to choose from that it can be overwhelming. In this blog post, we'll discuss how to choose the right design for your website in Lubbock and how to make sure it gets the attention that it deserves.
Evaluate Current Needs For Your Website In Lubbock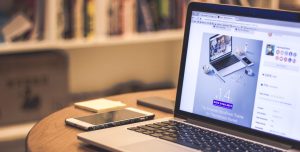 When building a new website, it is important to evaluate your current needs to determine what features and functionality you require. Thinking about the purpose of your website, who your audience is, and any specific objectives you may have will help you to plan out the content and design of your website. Additionally, consider what platform you'd prefer to use for building and hosting your website. Popular options include WordPress, Squarespace and Wix – but there are many other platforms available, depending on your skill level and preferences. Lastly, if you need help building or customizing your site, consider reaching out to the web designers in Lubbock at Your Web Pro LLC who can help make sure your website looks great and functions correctly.
You should also consider the user experience, as this will impact how people interact with your website. When you create a website, it is important to make sure all the elements are working together to give your end user an enjoyable experience. If you are looking for website design services in Lubbock, we would love to talk with you. Our team can create a website that is tailored to your needs and ensure it follows best practices in terms of user experience. We can also help you with the optimization of the website so that it has maximum impact on search engine rankings and organic traffic.
It's also important to think about scalability, as you want your website to be able to handle increased traffic in the future. As your business grows, so will the demand for your website, so it's essential that you plan for the future. Hiring local Lubbock web designers will help you to ensure your website is able to handle increased traffic without fail.
Consider Popular Design Trends
Think about what type of design elements are popular right now, such as minimalism, flat design, and vibrant colors. If you are looking to build a new website, it may be worthwhile to research website design trends in your area. For example, if you are in Lubbock, Texas, you may want to look up some of the popular website designs in the area and see how you can incorporate those elements into your project. This can be a great way to make sure that your website will stand out amongst the competition and attract potential customers or clients.
Incorporating videos and animations can help bring your website to life and make it stand out from the rest. Knowing how to design a website and create these elements effectively can be challenging if you're unfamiliar with the process. Luckily, there are plenty of website design services in Lubbock like us to help you create a professional website from scratch or help you improve an existing website. Working with experienced professionals can ensure that your website looks amazing, performs well, and is optimized for search engine visibility. Investing in professional website design services can give your business the boost it needs to be successful.
Make sure that your website is responsive so that it works well on multiple devices, from desktop to mobile Similarly, when building a new website, it is important to consider the experience of users across multiple devices. Website design in Lubbock should always focus on creating a website that is responsive, optimally displaying content regardless of the device on which it is viewed. This not only provides the best experience for your visitors, but also ensures that your website reaches the widest audience possible.
Research Professional Web Designers in Lubbock
Researching professional web designers in Lubbock is the first step in creating a new website. Utilizing search engines to locate web design businesses in the area is a great way to begin. Reviews and ratings from previous customers can help you make the best decision for your website needs. From eCommerce solutions to responsive designs, you can find a web designer in Lubbock with the necessary skills to tackle any website project. Before hiring someone, it's important to ask questions about the process and timeline for completion, as well as get a feel for their overall approach and design style.
Develop a Plan for Your Website's Structure and Content
Creating a detailed plan of the structure and content of your website is key to its success. Before you get started with building your website, it is important to consider what your goals are in terms of design and functionality. You will want to make sure that the website accomplishes the goals you set out for it and works properly. Consider things such as the colors, font choices, number of pages, and content structure that will be necessary for your website. When it comes to website design in Lubbock it is important to find talented professionals who can assist you in developing a user-friendly and attractive website. Working with an experienced web designer can help you create a well-rounded website that matches your goals and objectives.
You should clearly outline the main navigation, page hierarchy, and the content that will go on each page before you begin development. This is key to ensuring you build a professional website that resonates with your target audience. When creating your website, consider using a professional web design company in Lubbock. A qualified website design expert can help you create a website that meets the needs of your business, whether it is simply informational or ecommerce. They will also make sure that your website looks modern and is optimized for high search engine rankings. With the help of a professional website design service, you can build a new website that meets all of your current needs and sets you up for future growth.
Once you have a plan in place, it will be much easier to create a visually appealing and functional website for your visitors Finally, you now have the necessary tools and resources to begin building your new website. Make sure to consult the Lubbock web designers at Your Web Pro LLC for help if needed, as they can help ensure your website is visually appealing and intuitively designed for maximum user enjoyment. With a plan in place, you can rest assured that you will be able to create a website that your visitors will find both useful and engaging.
Conclusion
In conclusion, designing a website for your business in Lubbock can be a challenging task. Choosing the right design requires careful consideration of your target audience and their preferences. Make sure the design you choose is professional, easy to navigate, and reflects the values of your business. With the right design, you'll have a website that stands out and attracts the attention it deserves.